Questions or Comments?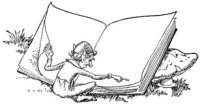 I would be happy to answer any questions about the site or places mentioned in it.
I'll try to answer all questions, time permitting. If you are expecting a reply and don't get one, please check your junk mail folder.
Thanks for writing!
Karen
P.S. I'm not in a position to do bookings or conduct tours for visitors. I live in San Francisco and am providing the information on the site for interested travelers.
---
The check boxes in the form below are present to help protect your privacy, per the new requirements (GDPR regulations) from the European Union.
Don't worry, I hate spam too. I will never give out your email address or send you unsolicited mail.