My Site Build It Review
A current review of SBI! for 2017
I've included this Site Build It review to let others know about the company that's helped me create two high-traffic, travel websites, one of which is this site about Germany.
This review is for people who are interested in starting their own internet business and are looking for an ethical company that will teach them how to do it.
There's a great system out there, available to everyone, which is head and shoulders above the other approaches. It took me awhile to find it, so I want to get the word out to others in the same boat. See Site Build It (now called Solo Build It), at sitesell.com.
Site Build It really works! There's a lot of nonsense on the internet about ways of "working from home" that only enrich the person selling the system, but this company is the real deal.
I've provided links to various pages at Sitesell.com for more information, but I don't get any commission if you decide to try out SBI, so it doesn't affect me either way. I just want to let people know about it so you don't waste money and time on products that don't work.
Can You Really Make a Living
From the Internet...at Home?
The internet is loaded with companies that claim you can do it, easy-peasy, at home in your sweats. As you know, or would discover upon checking them out, it's mostly baloney, or Wurst!
Most people who try to make a living with a website or a blog fail. Not for lack of effort or ability, but because it's very complex and requires a ton of knowledge about all aspects of an internet business to be successful.
My Saga, Which Led to the Website You're On...
Over 10 years ago, I was in a position where I had to change careers. The constant use of my hands had made it too painful to continue as a chiropractor. I loved my work, but I had to move on.
I sold my practice and started looking around for a new career or business. Now what?
I investigated all sorts of self-employment ideas, but nothing really appealed to me.
Of course, I knew what the perfect business would be:
Working on my computer
At home (or maybe while living or traveling anywhere in the world)
Setting my own schedule
Something fun and interesting
Good, steady income
Creative and mentally stimulating
No employees!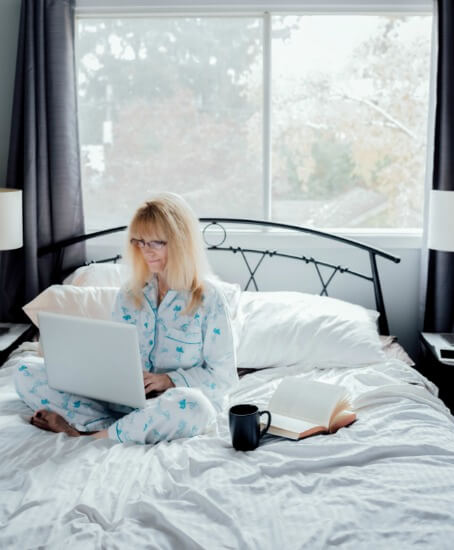 Not me...but could it be?
Yeah, right! Sounded too good to be possible. I read lots of books on starting an internet business, even purchased training materials, but I couldn't seem to get anything going.
Eureka!
Somewhere in my search I came across a company called Site Build It (recently renamed Solo Build It, to emphasize that you're building a business, not just a website).
I was skeptical, as one should be when dealing with claims about making money online.
I took a good look at Site Build It's materials and was blown away by the comprehensiveness of their program.
Site Build It, or SBI, teaches people step-by-step how to create a successful internet business. They also have a very impressive track record of successful SBI members who have built a wide variety of web businesses.
Site Build It's Program
SBI training is presented in their Action Guide, which helps you select a promising niche or topic for your business, a crucially important step.
The Action Guide then takes you through the process of selecting the topics to write about, and teaches you how to create content that will please your visitors and rank well with the search engines like Google.
Site Build It has organized all the complicated steps for building a web business into a clear sequence of highly do-able tasks.
Plus they provide great tools:
BrainstormIt!, for keyword research.
Block Builder, to design and create the website.
Form Build It! to create contact forms and more
Ezine publishing
Friendly and helpful forums
Great support
For a more detailed description see SBI tools.
The instruction includes all aspects of an internet business, like using social media in your business (even a Pinterest Action Guide), legal requirements, use of images, videos, and of course, monetization (turning all that traffic into income).
SBI keeps track of the ever-changing internet so that their training is always up to date; that lets the members concentrate on building their web businesses, rather than the technical aspects.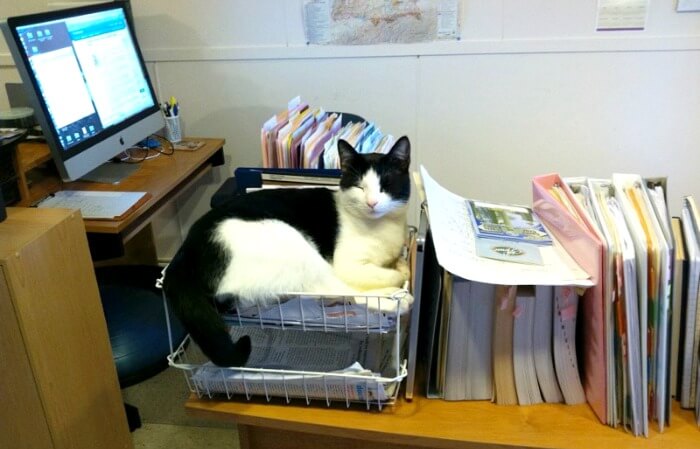 Full in-basket in my home office
I've been with Site Build It for over 9 years now, and the company has successfully surfed the internet turbulence for us, so we can continue building our businesses without worrying about what Google is up to this week.
Building the Site
SBI has very nice web building tool, Block Builder, that was completely revamped a few years ago. It lets you create an attractive and functional site, which looks good in all sizes, desktops, tablets and mobile phones.
Site Build It has a good selection of pretty templates now. Or, you can use one of the blank ones to create whatever look you want on your website canvas.
Sample SBI Template
You can look at more examples of the newer SBI templates here.
Other options: if you know some HTML and CSS, you have the option to upload your own coded web pages. You can also use the Wordpress site builder to create your website and it will work with the other SBI tools.
Any Negatives?
My only complaint about SBI when I joined in 2007 was the not-so-attractive templates available with the earlier addition of the Block Builder.
I really wanted a better-looking site, so I learned enough HTML and CSS to code my own pages and upload them to SBI's server.
In 2012, SBI developed the nifty website builder that they have now. I've been playing around with it recently and realized that you can create really nice-looking webpages with it, and it's easy to learn.
It's so much easier than uploading my own code, that I've started to switch my San Francisco site over to it. My Germany site will follow eventually.
SBI has provided a list of 500 of their highest traffic websites. If you take a look at the websites that SBI has listed, you'll see some of the older templates. Don't let that scare you off!
All these sites get lots of traffic even though a few of them are using the earlier templates. And the owners could update their look, but have chosen not to. It doesn't stop them from getting loads of traffic! The cool thing is that anyone starting Solo Build It now can have a beautiful site using their state-of-the-art, drag-and-drop website builder.
---
How Successful Are Site Build It Businesses?
The track record of SBI businesses is quite impressive. Many members have created web businesses that receive a lot of traffic and create a respectable income.
In fact, 62% of SBI sites are in the top 3% of all websites on the internet in terms of the amount of traffic they receive.
Websites created through SBI have a much higher rate of success than the other internet business systems out there. You can read about some of the members' experiences here.
The variety of niches explored by SBI members is fun to see: home schooling, tropical gardens, making jewelry, raising chickens, traveling in China, baby showers, comic books, and more.
Now, in 2017, both of my websites get a lot of traffic, mainly from Google searches for the subjects on my pages. This site on Germany I've treated more as a hobby site.
It's my travel site on San Francisco that I've developed as a business site, and which provides me with a nice retirement income.
One of the best parts of having an internet business: freedom! I earn money on my San Francisco site while I'm having fun traveling in Germany!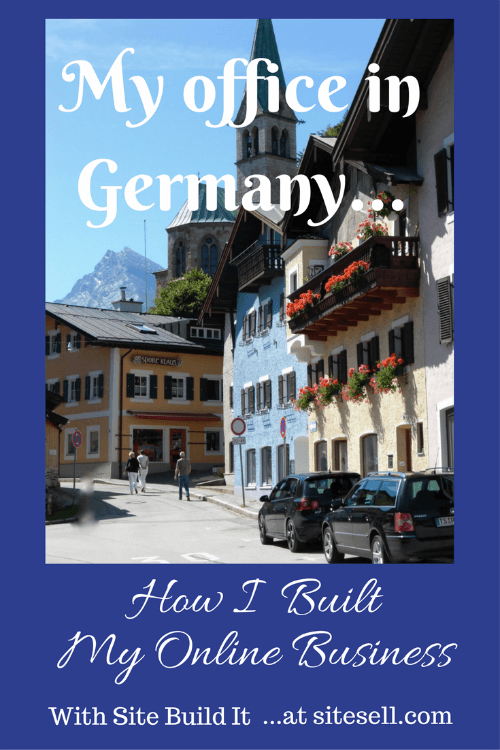 I'll be forever grateful to Ken Evoy and Site Build It for giving me this opportunity; what a huge difference it's made in my life!
---
Some Negative Site Build It Reviews
The management at Site Build It noticed recently that a large number of "Site Build It reviews" have been showing up online, comparing SBI to Wealthy Affiliate (WA), another company that teaches people to build online businesses.
These reviews appear to review SBI, but then they all happen to conclude that there is a better alternative, Wealthy Affiliate (for which they get big commission if you join).
It appears the company teaches its members to write these SBI vs WA reviews as a way of generating affiliate income for themselves. You may notice similarities among some of them, like the same comparison charts showing up that are provided by Wealthy Affiliate for use in the reviews.
Healthy competition is a good thing, but unfortunately, people are being misled and steered over to a system that has a poor track record for success when compared to SBI.
The Study
The owner of Site Build It, Ken Evoy, recently conducted a huge study to look at the amount of traffic that SBI and WA (Wealthy Affiliate) websites get.
The results are striking.
It turns out there are about 10,000 active SBI sites and about 17,000 active WA sites (where someone has actually built a website, not just holding a parked domain).
Both SBI and WA have been around for more than a decade, and both have large numbers of members, which is useful for making a valid comparison.
The study looked at three measures of traffic: Alexa.com, Semrush.com and SimilarWeb.com. A web business must have traffic to be successful, so the amount of traffic a site receives is a good measure of success. No traffic = no income.
All three measures showed SBI sites performing vastly better than the WA sites in both the high and medium traffic ranges. Overall, an SBI site was 33 times more likely to have high traffic than a Wealthy Affiliate site.
Looking at the Semrush.com stats (measures amount of search engine traffic, like Google):
High traffic sites: 680 SBI sites vs 27 WA sites.
Medium traffic sites: 3,103 SBI sites vs 360 WA sites.
87% of the no traffic sites were WA.
It's all the more impressive when you consider that WA has a lot more websites than SBI.
That's why is is so disturbing to see these inaccurate SBI reviews being used to send folks over to WA, which significantly reduces one's chance of being successful online. You can read all the details of the study, and the history leading up to it, here.
My Recommendation
Site Build It has literally changed the course of my life. I'm able to earn a decent income working at home, or while traveling anywhere in the world, on my own schedule, researching and writing about topics that I have a real interest in.
It's been a great adventure, mentally stimulating and a super outlet for creativity. Plus, I now have no financial worries about my retirement.
Thank you Ken Evoy and SBI!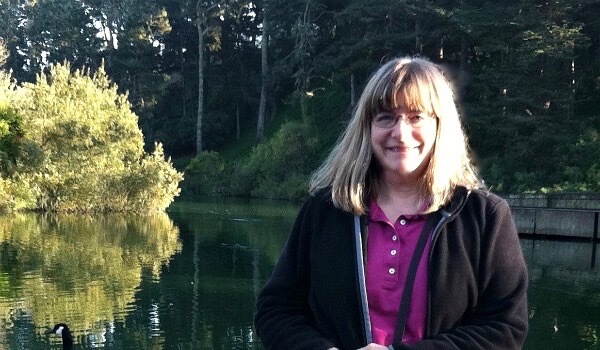 Doing "Research" in San Francisco
You can take a look at Site Build It here.
---